DOC LAB POLAND is the most important initiative of the Władysław Ślesicki Film Foundation. The Foundation focuses on training and development programs, mainly concentrated on documentary films, film production and promotion of Polish cinema. One of the goals of the foundation is also popularising films of Władysław Ślesicki, one of the most renowned Polish documentary filmmakers of the '50s and '60s.
The founders: Adam and Katarzyna Ślesicki, while working for many years for Wajda School & Studio, have produced dozens of documentary films, awarded at international festivals, including Oscar nomination. They have also run training programs for emerging producers and documentary directors.
Our mission is to strengthen the position of Polish, especially feature documentary films on the international market. We believe this goal can be achieved by linking high artistic values with the audience-oriented approach.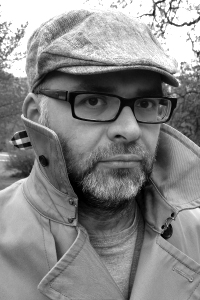 ADAM ŚLESICKI
president
WLADYSLAW SLESICKI FILM FOUNDATION
head of studies, executive director
DOC LAB POLAND
adam.slesicki @ fundfilm.pl
Founder and president of The Władysław Ślesicki Film Foundation; head of DOC LAB POLAND – training and pitching program for documentary filmmakers; producer or executive producer of documentary movies, including the Oscar nominee 'Joanna' and the EFA nominee 'Paparazzi'.
Born in 1973, in 2001-2015 worked for Wajda Studio and Wajda School: as deputy program director (since 2011), as executive producer and Documentary Program coordinator (since 2009), as head of promotion & PR (2005-2010), as well as head of 9 editions of SCRIPT PRO – the biggest Polish Screenwriting Competition (first 5 editions named Hartley-Merrill Scriptwritng Contest).
Graduated from the Warsaw University: International Relations Department, American Studies Department and Center of Latin American Studies, then worked as a journalist, a translator and a screenwriter (1995-2002).
As the producer in the Wajda Studio has over 20 documentary films presented and awarded across the world (incl. the Oscar Nomination, Nomination for European Academy Award, Grand Prix at New Horizons Festival, The Best Documentary at Palm Springs Film Festival and The Best Documentary at Los Angeles Film Awards).
Filmography as the producer or executive producer:
Furia [Fury], dir. Krzysztof Kasior, 2021
Miejscy kowboje [Urban Cowboys], dir. Paweł Ziemilski, 2016
Dos Islas [Two Islands], dir. Adriana F. Castellanos, 2016
Wariacja na wiolonczelę solo [Right Side of Chello], dir. Aleksandra Rek, 2016
Ślimaki [Snails], dir. Grzegorz Szczepaniak, 2015
Budzik [Out of the Blue], dir. Piotr Małecki, 2015
Wyspa [The Island], dir. Natalija Krasilnikova, 2015
6 filmów o miłości [6 Films About Love] – a set of shorts, 2014
Pieśń pasterza [Shepherd's Song], dir. Vahram Mkhitaryan, 2014
Superjednostka [Super-Unit], dir. Teresa Czepiec, 2014
Kolaudacja [This Film Has Been Approved] – a set of shorts, 2014
Galeria [S-MALL PORTRAITS] – a set of shorts, 2014
Niewiadoma Henryka Fasta [Love Equation of Henry Fast], dir. Agnieszka Elbanowska, 2013
Joanna, dir. Aneta Kopacz, 2013
Inny film [The Odd Movie], dir. Brygida Frosztęga-Kmiecik, 2013
8 filmów o miłości [8 Films About Love] – a set of shorts, 2013
Dziś w Warszawie, jutro gdzieś w świecie [Today in Warsaw, Tomorrow Wherever], dir. Grzegorz Brzozowski, 2013
Halina Paszkowska – wybór materiałów, [Halina Paszkowska – Materials] dir. Anna Grzelewska, Anna Czerwińska, 2012
Mój dom, [My House Without Me] dir. Magdalena Szymków, 2012
Paparazzi, dir. Piotr Bernaś, 2011
Decrescendo, dir. Marta Minorowicz, 2011
3 dni wolności, [3 days of Freedom] dir. Łukasz Borowski, 2011
Oj Boże, drogi Boże, [Oh God, Dear God] dir. Julia Popławska, 2010
Przyrzeczona, [Little Bride] dir. Lesław Dobrucki, 2010
Przełamując mury, [Beautiful Misunderstanding] dir. Paweł Ferdek, 2009.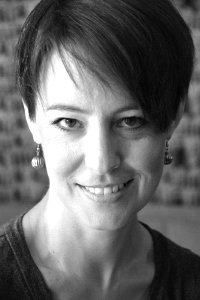 KATARZYNA ŚLESICKA
vice-president
WLADYSLAW SLESICKI FILM FOUNDATION
head of studies, international relations and market
DOC LAB POLAND
katarzyna.slesicka @ fundfilm.pl
Producer of films, programmer and coordinator of training and cultural events. In years 2001-2015 working for Wajda School and Studio, for 10 years as Executive Director and Board Member at both Wajda School Foundation and Wajda Studio (2005-2015).
She created and run for 5 years the Creative Producers' Programme at Wajda School, a training for up and coming professionals in film production.
She produced numerous films, many of them screened and awarded at most important festivals, such as: Locarno FF, HOT DOCS in Toronto, Rotterdam FF or Berlinale.
Chosen projects as a producer/ executive producer/ co-producer:
End of the World, dir. Monika Pawluczuk, documentary, 2015
K2. Touching the Sky, dir. Eliza Kubarska, PL/UK/DE, documentary, 2015
When I Am a Bird, dir. Monika Pawluczuk, documentary, 2013
Sanctuary, dir. Norah McGettigan, fiction, PL/IRL, 2012
Losing Sonia, dir. Radka Franczak, documentary, 2012
Glasgow, dir. Piotr Subbotko, fiction short, 2010
The Dog Hill, dir. Grzegorz Zariczny, documentary, 2010
Little bride, dir. Lesław Dobrucki, documentary, 2009
Beautiful Misunderstanding, dir. Paweł Ferdek, documentary,  2009
Viva Maria, dir. Agnieszka Smoczyńska, documentary, 2009
North from Calabria, dir. Marcin Sauter, documentary, 2009
Andrzej Wajda: Let's Shoot, dir. Paladino Film Group, documentary, 2008
Aria Diva, dir. Agnieszka Smoczyńska, fiction short, 2007
What it's Like Being My Mother, dir. Norah Mc Gettigan, fiction short PL/IRL, 2007
The Cupboard, dir. Jacob Dammas, PL/DK documentary, 2007
Three for the Taking, dir. Bartek Konopka, fiction short,  2006
Reflection, various director, PL/DE, 2006
At The Datcha, dir. Thierry Paladino, documentary, 2006.
MONIKA ZARZYCKA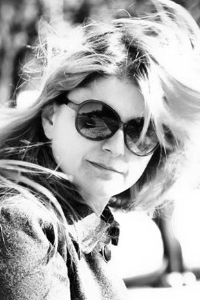 program coordinator DOC LAB POLAND
monika.zarzycka @ doclab.pl
DOC LAB POLAND coordinator and documentary films lover. She is an experienced cultural events organiser – she has produced and promoted National Audiovisual Institute (NINA) events and before worked for Contemporary Art Centre (CSW) and its Kino.Lab Cinema. She has also organised numerous cultural events in the most popular Warsaw clubs (Powiększenie, Chłodna 25, Plan B, Kosmos Kosmos, Kurort) as well as for music and film festivals (such as Film Festival Watch Docs). She is dedicated to promotion of Polish documentary by organising series of public screenings, for example: 'You can't find it on torrents' – together with a journalist Anna Serdiukow or 'Decalogue today – survive in the city' – together with dr Iwona Kurz from the Warsaw University Polish Culture Institute.

AGNIESZKA ROSTROPOWICZ-RUTKOWSKA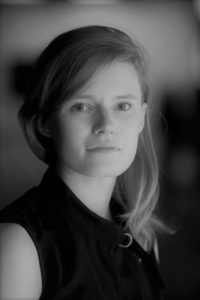 coordinator CEDOC MARKET
market @ doclab.pl
Festival and Marketing strategist. She has been working for Wajda School & Studio for 9 years. She co-run many promotional campaigns for short fictions and documentaries, such as Oscar campaign for "Joanna" by Aneta Kopacz or EFA campaign for "Paparazzi" by Piotr Bernas and EFA Winner "Communion" by Anna Zamecka in 2017, "Zhalanash" by Marcin Sauter in 2018 and "Acid Rain" by Tomek Popakul in 2019. Since 2015 she also run her own company Fine Day Promotion, where she supports documentary filmmakers with marketing and festival strategies for their projects. She has been working with many independent documentary and fiction projects, such as "Call Me Marianna" by Karolina Bielawska, "Hugo" by Wojciech Klimala, "Symphony of the Ursus Factory" by Jaśmina Wójcik and currently with feature fiction project "Marygoround" by Daria Woszek (World Premiere at SXSW 2020). She graduated from EPI Distribution 2.0 and EAVE Marketing Workshop.
FILMOGRAPHY:
Maryjki / Marygoround, dir. Daria Woszek, 2020
Symfonia Fabryki Ursus / Symphony of the Ursus Factory, dir. Jaśmina Wójcik 2018
Hugo, dir. Wojciech Klimala 2017
Komunia / Communion, dir. Anna Zamecka 2017
Mów mi Marianna / Call Me Marianna, dir. Karolina Bielewska 2016
Wielki Teatr / The Great Theater, dir. Sławomir Batyra 2016
Nauka chodzenia / The Walking Spark, dir. Marcin Kopeć 2016
Koniec świata / End of the World, dir. Monika Pawluczuk 2015
K2. Dotknąć nieba / K2. Touching the Sky, dir. Eliza Kubarska 2015
Piano, dir. Vita Drygas 2015
Superjednostka / Superunit, dir. Teresa Czepiec 2014
Naturalni / The Naturals, dir. Kristoffer Rus 2014
Joanna / Joanna, dir. Aneta Kopacz 2013
Kiedy będę ptakiem / When I Am A Bird , dir. Monika Pawluczuk2013
Gdzie jest Sonia? / Losing Sonia, dir. Radka Franczak 2012
Moj dom / My House Without Me, dir. Magdalena Szymków 2012
Paparazzi, dir. Piotr Bernaś 2011